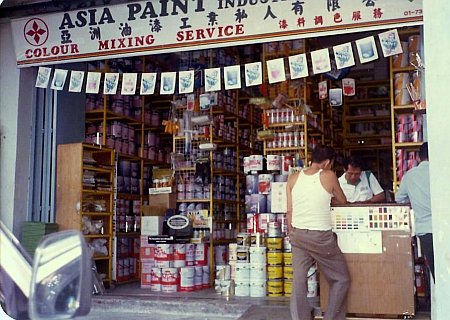 Our Company
Asia Paint had its humble beginnings back in 1980, when it started operations within a small 1,000 square feet warehouse in forested Ulu Seletar.
Despite the remote location, limited infrastructure and manpower, the founding members of the company persevered through all the tough and defining times.
Through the continued support of its staff, suppliers, valued customers, and business partners, Asia Paint grew from strength to strength.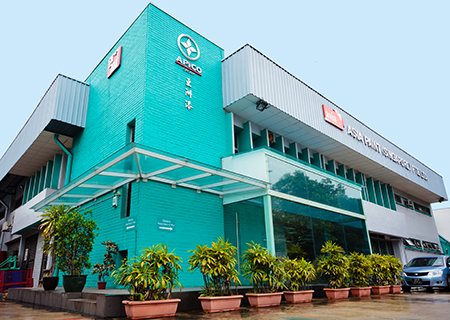 Asia Paint Today
Today, Asia Paint is one of Singapore's leading paint manufacturers.
It occupies a 60,000 square feet factory at the Singapore Jurong Industrial Estate as its headquarters, maintains regional offices in Malaysia and Vietnam, and export its products to China, India, Indonesia, Bangladesh, Myanmar, and Pakistan.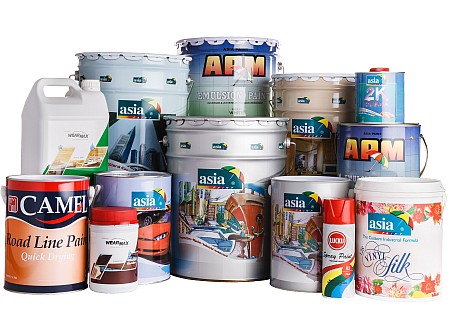 Our Products
Asia Paint manufactures a complete range of products to cater to the various industries:
| AUTOMOTIVE PAINT | EPOXY COATINGS | PU COATINGS | ENAMEL COATINGS | STOVING PAINT | GLASS PAINT |
| SURFACERS | AUTO LACQUERS | 2K AUTO ENAMEL | 2K AUTO LACQUERS |
| NC COATINGS | AC COATINGS | PU COATINGS | PE COATINGS | ACRYLIC COATINGS | WOOD STAINS & COLORS | UV CURABLE COATINGS |
| INDOOR VARNISH | OUTDOOR VARNISH | HIGH WEAR RESISTANT VARNISH | ANTI-SLIP VARNISH | GAME LINE PAINT | PIGMENT PASTES | STAINS | WOOD FILLERS | WOOD SEALERS |
WATER BASED WALL PAINTS | SOLVENT BASED WALL PAINTS | EPOXY FLOOR COATINGS | ROAD MARKING PAINT | GLASS PAINT |
| BASE COATS | MATT TOP COATS | GLOSSY TOP COATS | CLEAR COATS | PIGMENTED COATS |
| NC BASED SPRAY PAINT | ACRYLIC BASED SPRAY PAINT|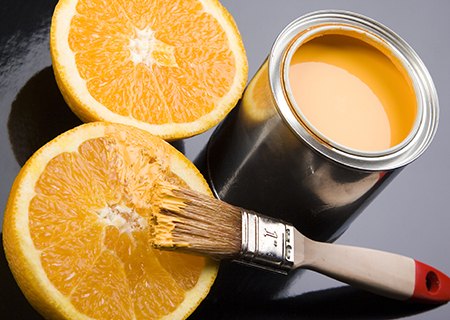 Our Services 
At Asia Paint, we focus on getting the custom industrial formula right through a balanced blend of quality products and reliable customer service.
Using a combination of technical know-how, product customization and timely delivery, we offer our customers color matching and paint troubleshooting services.
Our Certifications
Asia Paint strives for quality that meets international standards. Customers can use our products with ease of mind knowing that our products are placed under the most stringent quality checks before they are shipped out.
Below are some of the certifications and accreditation under our belt:
ISO 9001
ISO 14001
BizSafe Lv3
Green Label
Our Philosophy
At Asia Paint, we listen and understand – this has enabled us to serve our customers with our custom industrial formulas since 1980 – exactly what you need, the way you need it – and when you need it.
Because we never viewed paint as "just paint". We turn them into solutions and create value by maximizing the service life of property and equipment, and minimize costs by providing convenience, and rectifying problems.
Like a trusty umbrella in stormy weathers, you can always trust Asia Paint to perform as required.